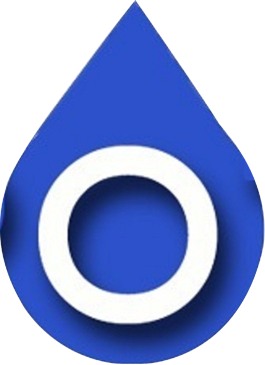 Guggisberg
Cheese Sludge Dewatering
Envirotech has installed one of the largest machines in the model range, MDQ-353 C, at the wastewater treatment plant of one of the leading cheese manufacturers in the nation. Along with Ekoton USA, we have developed a technological solution for the disposal of sludge-based on a Multi-disc screw press dehydrator that has greatly reduce the customer's operating costs for sludge management and disposal.
Before the equipment installation, Envirotech and Ekoton conducted a very successful full-scale sludge dewatering pilot test using dehydrator MDQ-201. The factors influencing the choice of EKOTON Industrial Group as the supplier of equipment were the optimal combination of operating costs (polymer consumption, spare parts, energy consumption, labor, etc.), capital costs as well as the guarantees provided.
During December of 2018, Ekoton shipped MDQ-353 C Multi-disc Screw Press. Envirotech performed the installation and currently operates the wastewater and sludge dewatering systems for Guggisberg Cheese in Sugarcreek, Ohio. This "turnkey" unit has been operating successfully now for over 2 years.
FBEC_2019_Guggisberg Poster
ENVIROTECH INSTALLS ANOTHER MEMBRANE BIOREACTOR
FRUIT JUICE PACKAGING FACILITY TO IMPROVE WASTEWATER DISCHARGE.
After a successful Waste Water Treatment plant upgrades in 1998, production increases at this successful Aseptic Packaging Facility once again require Envirotect's wastewater expertise.
With a design flow of .120 MGD and a BOD of 30,000 ppm, additional treatment is required, while real estate for an upgrade at this facility is minimal. By utilizing a submerged flat plat membrane, Envirotect increased the capacity of the existing aeration system by 40% without using any additional tankage or real estate.
Typically a Membrane Bioreactor Waste Water Treatment Plant will consume less than 40% of the footprint required by a conventional Waste Water Treatment Plant. At this Byesville, Ohio operation, a portion of the existing aeration tank was modified to house a membrane cassette (4' by 4' by 6') to treat the additional 40,000 gallons per day of capacity required. Because the Membrane Bio-Reactor system will operate the MLSS in the extended aeration at 8,000 to 12,000 ppm - compared to a typical 3,000 ppm – the organic loading to the existing aeration tank could be more than doubled.
After the membrane was brought online, the hydraulic load to the existing clarifier was reduced by 40%, while the effluent from the membrane produces an effluent quality of < 2 ppm BOD and <2 ppm TSS.
Each system is integrated and controlled by PLC that provides for both alarm delivery and offsite control.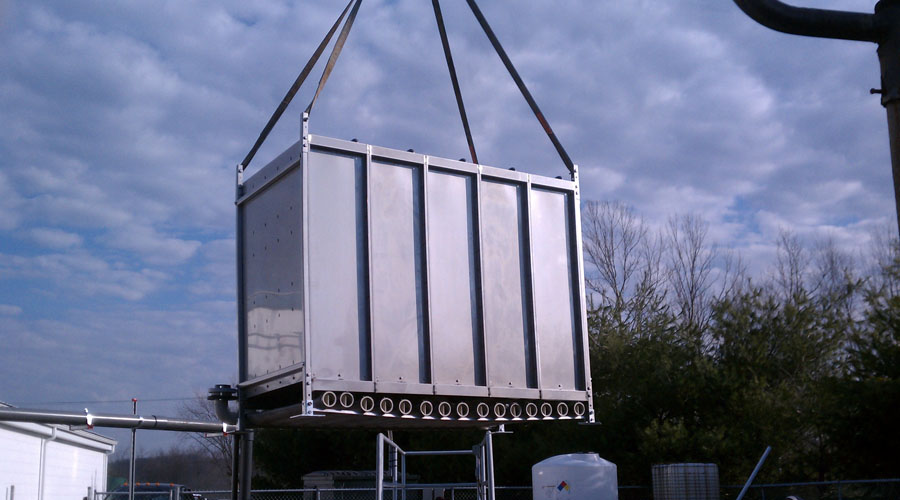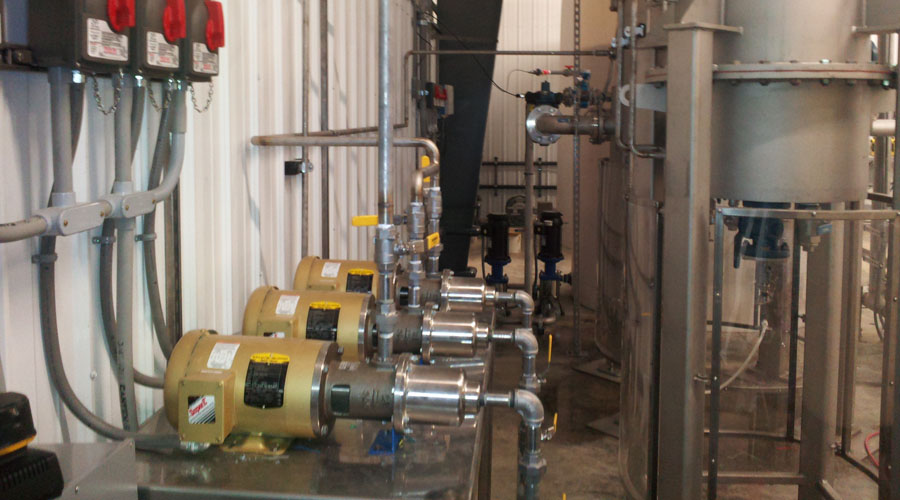 ENVIROTECH "DESIGN-BUILD" 250,000 GALLON ANAEROBIC DIGESTER - UASB
BYESVILLE, OHIO - FIRM TO UPGRADE FRUIT JUICE PACKAGING FACILITY TO IMPROVE WW DISCHARGE.
After a successful WWT plant upgrade in 1998, production increases at this successful Aseptic Packaging Facility once again requires Envirotect's wastewater expertise.
As production increased, the existing 5,000, lb/Day/BOD Anaerobic Digester has become overloaded. With the installation of a new 30,000, lb/Day/BOD Digester sludge disposal and offsite juice disposal cost were reduced by over $300,000/year. Gas production was increased by 100,000 cubic feet/day, and the loading to the aeration polishing system was reduced by 50%.
Each system is integrated and controlled by PLC that provides for both alarm delivery and offsite control.
KEIM LUMBER COMPANY - FII FLAT PLATE SUBMERGED MEMBRANE
CHARM, OH
Keim Lumber Company's aim of being a one-stop building material, custom millwork, home center, and woodshop supply has contributed to our becoming one of the leading independent hardware stores in the state of Ohio. Located in Ohio's Amish Country, Keim Lumber houses an award-winning 120,000 square foot showroom.
The Keim Lumber Company's dedication to the environment includes a relationship with Envirotect that has resulted in installing an FII flat plate submerged membrane. To meet the increasingly stringent regulations and ensure that the effluent from the WWTP discharge was of the highest quality available, the existing conventional treatment system was replaced.
The install was an EPA approved design-build that utilized all the existing in-ground FRP tanks. Capital costs were minimized, and the construction and start-up were completed within two weeks.
Since start-up, the MBR has removed all organics and suspended solids, including the high concentration of ammonia.
Plant Influent Effluent
BOD 250 ppm <2.0 ppm
TSS 75 ppm <2.0 ppm
Ammonia 150 ppm .01 ppm